Skip to Content
Helping Central Florida Customers With Trash Removal
We can help with your solid waste disposal needs too! Our sister company, Container Rental Company, has been serving Central Florida for over 25 years. We work with everyone from small family-owned businesses to multinational firms to provide quality solid waste removal services at fair prices. If you aren't sure what your business needs we would be glad to send a representative to conduct a free waste stream audit to assist you in determining the most cost-effective way to meet your needs.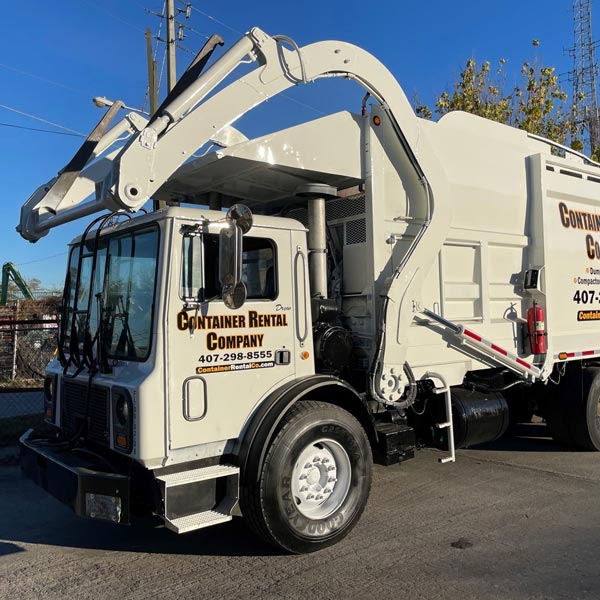 How Our Trash Removal Services Benefit You
Orlando Waste Paper Company and our sister company, Container Rental Company, proudly serve customers throughout Central Florida.
With an expansive service area, we can simplify your waste and recycling by having one company service all of your locations.
We make the process easier by having a single point of contact for all of your recycling and solid waste services.
We provide quality, on time service, with GPS backed service confirmation to ensure you get the service you pay for.
Contact Us to Find a Perfect Recycling Program