Skip to Content
Orlando Waste Paper Has Been Serving Central Florida for Over 50 Years
Orlando Waste Paper Company Inc in Orlando, FL has helped businesses throughout Central Florida recycle since 1969. As a family-owned and operated company, we take pride in offering our customers quality service and responsible recycling solutions at a fair price. Our representatives will perform a free waste stream audit to help you determine the best program to meet your goals and needs while minimizing costs. A well-run recycling program can improve the environment and your bottom line.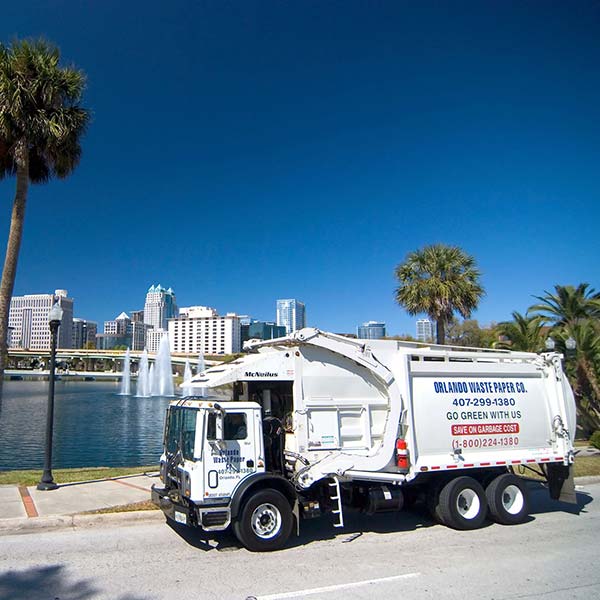 Our History Serving Central Florida Customers
Founder Jerry Vestal started Orlando Waste Paper Company Inc as a family-owned and operated company in 1969. We began with an old school bus with the roof cut off, picking up cardboard around Orlando from local distribution warehouses and selling it to recycling mills. As time passed, Jerry continued the business, adding to the materials we process and recycle. This slowly built our single-stream recycling facility, a facility we still operate today. Our company has grown to serve thousands of customers throughout Central Florida, operating with almost 100 employees and using more than 40 collection vehicles. Today, we continue to serve customers with quality customer service at competitive prices with a personalized touch.
Contact Us to Find a Perfect Recycling Program